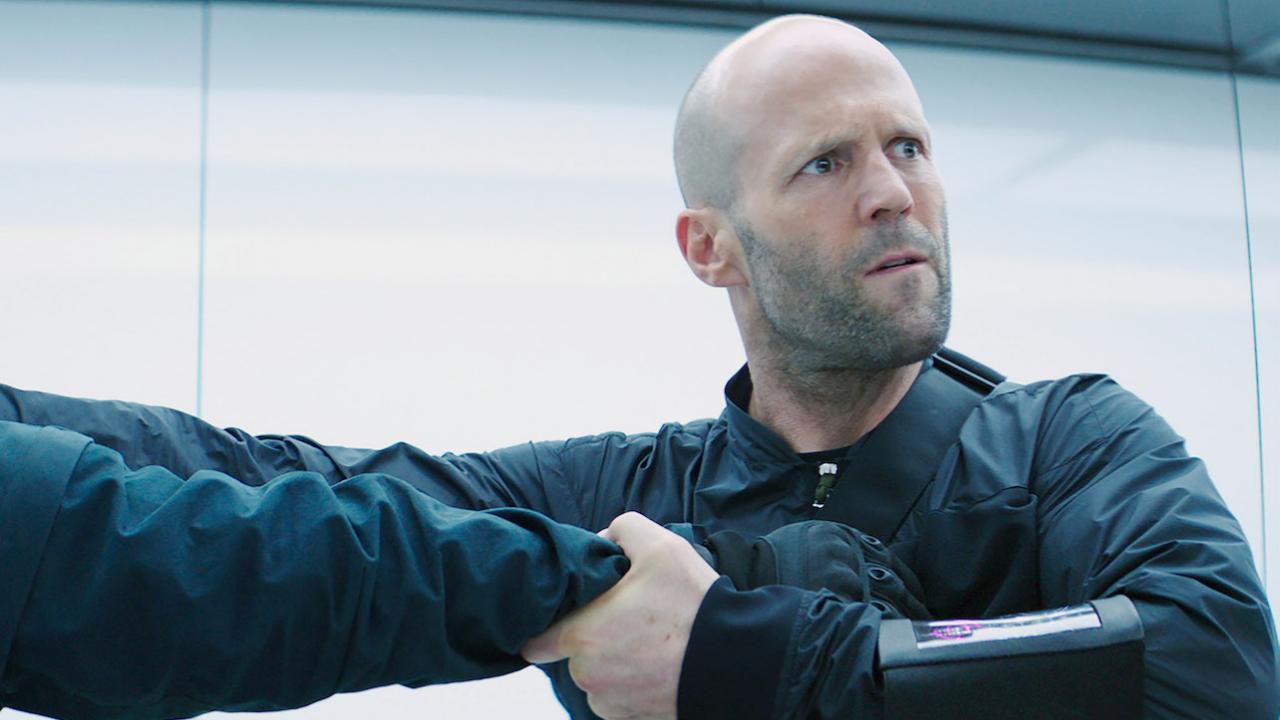 Jason Statham, the action star, is one of the most popular male style icons in the world. Many men around the world want to emulate his iconic style, as it is masculine and incredibly stylish. Here is a key guide to getting Jason Statham's style.
The 'Jason Statham' Colour Profile
When it comes to his classic outfits, Statham seems to follow a strict colour profile that helps him look incredibly stylish and smart. Jason Statham's style seems to incorporate lots of classically masculine colours that complement each other well, such as khaki, camel, black, grey, navy blue and camo colours. Having a wardrobe with a clearly defined colour profile by buying clothes with masculine tones that compliment his skin tone makes Jason Statham look stylish no matter how he mixes and matches his clothes. Because the colours of his wardrobe all seem to go well together, it means he can experiment more with his everyday looks.
The classic Jason Statham colour profile means that he can always look stylish no matter if he's at the airport or on set, as mixing and matching his clothes will usually always go well. You don't need to analyse a colour wheel to see if colours go well together – you can often figure it out by instinct. However, colours directly from Statham's wardrobe such as classic neutral colours and military shades tend to work the best for most men. Investing in matching mens twin sets is the best way to emulate Statham's iconic colour profile. This way, you will always be able to find an outfit that looks cohesively styled, even if you just threw it together.
Two Key Items To Buy
If you're looking for some amazing items to buy to look like Jason Statham, here are two key items you need in your wardrobe,
Harrington Jacket
Harrington Jackets were made popular in menswear by James Dean in the film Rebel Without A Cause, and are still one of the most worn styles of jackets by both men and women. They have become iconic in British menswear, as they were created by a British brand and were manufactured in the North of England. They are a fantastic utilitarian piece, as the Harrington Jacket is made of strong and waterproof material whilst looking incredibly stylish all at the same time. It has been worn by everyone from 1950s Hollywood stars to mods and the hipsters of today. Pair a Harrington jacket with a plain t-shirt and classic jeans for a menswear look that represents the quintessential modern man.
Relaxed Streetwear
One of the best parts of Jason Statham's iconic style is how he styles classic streetwear. Streetwear for men is easy to style once you've got the knowledge and know how to style it like Jason Statham. When he's relaxing and going about his daily life, Statham likes to combine classic plain t-shirts with workwear essentials like cargo trousers and structured trousers. One of the best ways to elevate your streetwear game is to shop similar brands like Statham does and to match your colours well. This is one of the best ways you can emulate Jason Statham's style on a casual level.